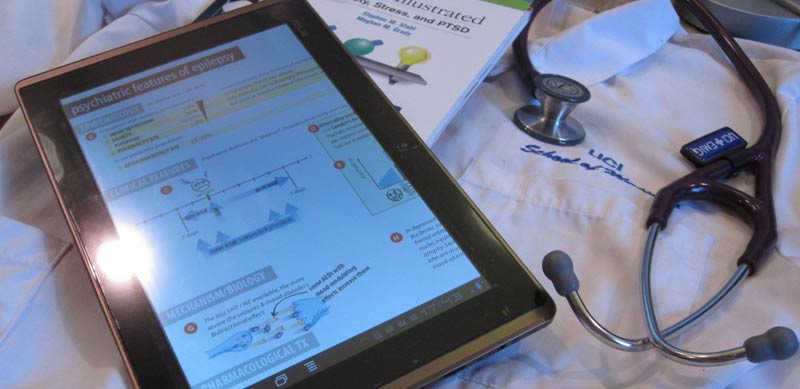 I get a lot of questions from medical students and residents interested in purchasing a tablet. These tablet devices are essentially thin, large-screen computers that weigh about 1 pound with great Internet connectivity and batteries that last for more than 7 hours. These are amazingly useful for physicians for looking up medication dosages, showing patients illustrations of procedures, viewing anatomy while in the operating room, sorting through e-mail, and — best of all — reading and annotating PDF files of the latest medical journals without lugging around pounds and pounds of paper.
There are two operating system choices that you — as a physician or a medical student — can run on your next tablet:
an iOS device: the Apple iPad is the only tablet that runs iOS
an Android device: a large variety are available, manufactured by Asus, Acer, Motorola, Sony, and other computer and phone companies
There are two other tablet systems out there running Palm webOS and Blackberry OS, but there are hardly any medical software available for those two platforms. You shouldn't bother considering these two operating systems. Windows 7 also runs on tablets as well, but while the system runs any Windows application you throw at it, the OS was not made strictly for mobile use and suffers from poor battery life and a cumbersome user interface.